THE NIGHT MOVE BAND is a 7 piece dynamic variety/dance band located in Western North Carolina. The band is right at home playing for a private party, a wedding reception, a corporate function, a country club event, or your local hometown street dance or festival.
THE NIGHT MOVE BAND performs R&B, Beach, Classic Rock, and Funk music and features 4 part harmonies on many of their songs. The band features 5 vocalists that each take a turn at singing lead. The band consists of guitar, keyboards, bass guitar, drums, 2 piece saxophones, and percussion. Each member of the band has 20+ years of experience traveling up and down the East Coast and performing with many top acts in the music business. The band boasts having 2 members that played with Jackie Wilson, 1 member that played with The Box Tops, & 1 member that played with Billy Scott. TNMB has shared the stage with many reigional and national acts including The Tams, Clifford Curry, Billy Scott & The Party Prophets, The Chairmen of the Board, Jim Quick & The Coastline Band, Sir Jonathon Burton, Maurice Williams & The Zodiacs, The Catalina's, The Fantastic Shakers, The Out of Towners Band, Hip Pocket, Lakeside Drive Band, The Castaways, The Band of Gold, and many others. TNMB utilizes top of the line sound and lighting equipment to provide their audience with a professional musical experience.
Weekend Beach & Boogie
They "Rocked". Everyone at our party loved them and wanted to know how I found them and where they were from. Their list of songs was perfect for our party. Most everyone was on the floor dancing and having a great time all evening. It was so much fun when they invited individuals to show off their dancing skills. They were very accommodating; going above and beyond my expectations. Kudos to the band...extremely talented. -Brenda K, Christmas Party, Conover,NC

--Brenda K. Rock Barn Country Club & Spa


Conover, NC
YOU CAN ALSO FIND THE NIGHT MOVE BAND ON FACEBOOK!
Time for a NEW SINGLE from TNMB! We have recorded a song from the 70's written by Stephen Bishop "Save It For A Rainy Day"! Please all of our Friends, Family & Fans call in to your favorite Beach/Shag Radio Station & DJ's and request the new release!


The Night Move Band is busy booking jobs for 2014! Contact us for your entertainment needs for the new year! We have several festivals booked for this year but are looking to add more! It is never too early to get your Christmas Parties booked for 2014!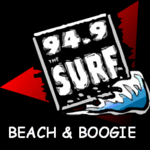 July 11th at Autumn Creek Vineyards in Mayodan, NC it will be The Night Move Band & The Embers for the 2015 Beach Blast! TNMB takes the stage at 12:30 PM!
CLICK HERE TO SEE THE NEW PROMO VIDEO FROM THE NIGHT MOVE BAND